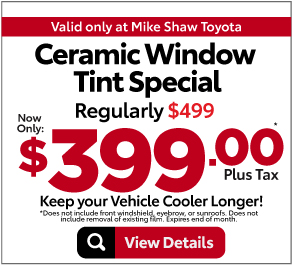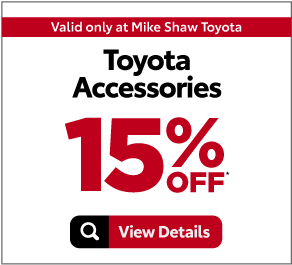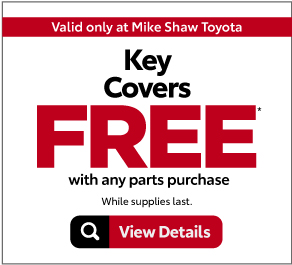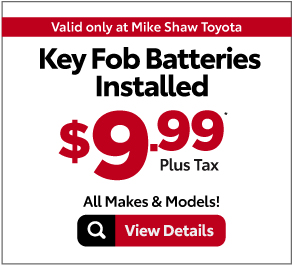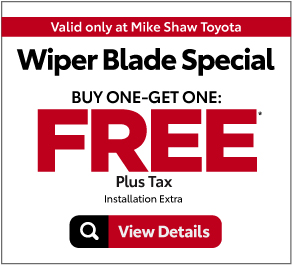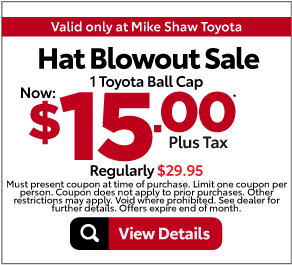 *For Toyota models only. Coupon not available with other offers. Must present coupon at time of purchase. Limit one coupon per person. Coupon does not apply to prior purchases. Other restrictions may apply. Void where prohibited. See dealer for further details. Offers expire end of month. ©2021 Strong Automotive Merchandising. All Rights Reserved.
Toyota Parts Specials in Robstown, TX
Our Robstown, TX Toyota dealership offers special discounts on the complete line of Genuine Toyota parts for your vehicle. Whether you're looking to order oil filters, brake pads, or air filters, you can count on Mike Shaw Toyota to have them in stock at some of the lowest prices in the area.
Our parts department keeps a huge selection of inventory on-hand and available for vehicle owners in the Robstown, Corpus Christi, and Bentonville areas. We make sure to provide special savings on the most requested parts in our inventory, so that you get exactly what you need and save money in the process.
Our Toyota parts can be ordered online via our website, or you can call our parts department at (361) 240-7603 if you'd like to discuss your needs with one of our specialists. We're conveniently located at 3232 I69/US 77 Robstown, TX 78380.
Why Genuine Toyota Parts?
Mike Shaw Toyota carries what are referred to as OEM or Original Equipment Manufacturer parts. These parts are designed by the factory and equal the quality of the components that were provided with your vehicle when it rolled off the assembly line at the factory. They are the highest caliber parts available in the industry and ensure the integrity of all maintenance/repair work performed on your car, truck, van, or SUV.
Some independent area repair and service facilities may be using off-brand or generic parts in order to cut costs. These parts are not only lower in quality than OEM parts, they can also lead to long term issues down the road!
Why risk gambling on the integrity of the parts used on your vehicle when our Texas Toyota dealership offers top-quality parts with special savings? It's basically a no brainer! Make sure you are getting the best quality parts and service by utilizing our services at Mike Shaw Toyota!
Toyota Parts Coupons from Mike Shaw Toyota
Big selection and low prices. That's what you'll find when you shop for parts at Mike Shaw Toyota. We've always got some amazing money saving specials on our parts inventory. Whether you order online, or stop by the dealership to purchase them, you always get Genuine Toyota parts for less at our Robstown Toyota dealership.
Your car was a significant investment, so it only makes sense that you want to provide it with the best possible service and components. That's why OEM parts from Mike Shaw Toyota are the best option for your vehicle. Best of all, with our parts specials, you can save money on your parts purchase. It's a win-win for you and your car, truck, van, or SUV. We invite you to order parts on our website, or at our dealership located at 3232 I69/US 77 Robstown, TX 78380.