Toyota Tundra Specials in Corpus Christi, TX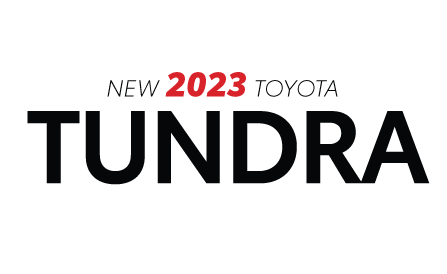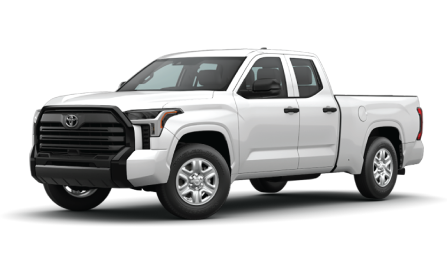 The Versatile and Powerful Toyota Tundra
What makes a truck so great? Its versatility. And when it comes to versatility, the Toyota Tundra is second to none! You can go anywhere and do anything with the Toyota tundra. Go for an off-road adventure in your backyard or for a cross-country family trip in style and comfort with all of the different features packed into the Toyota Tundra.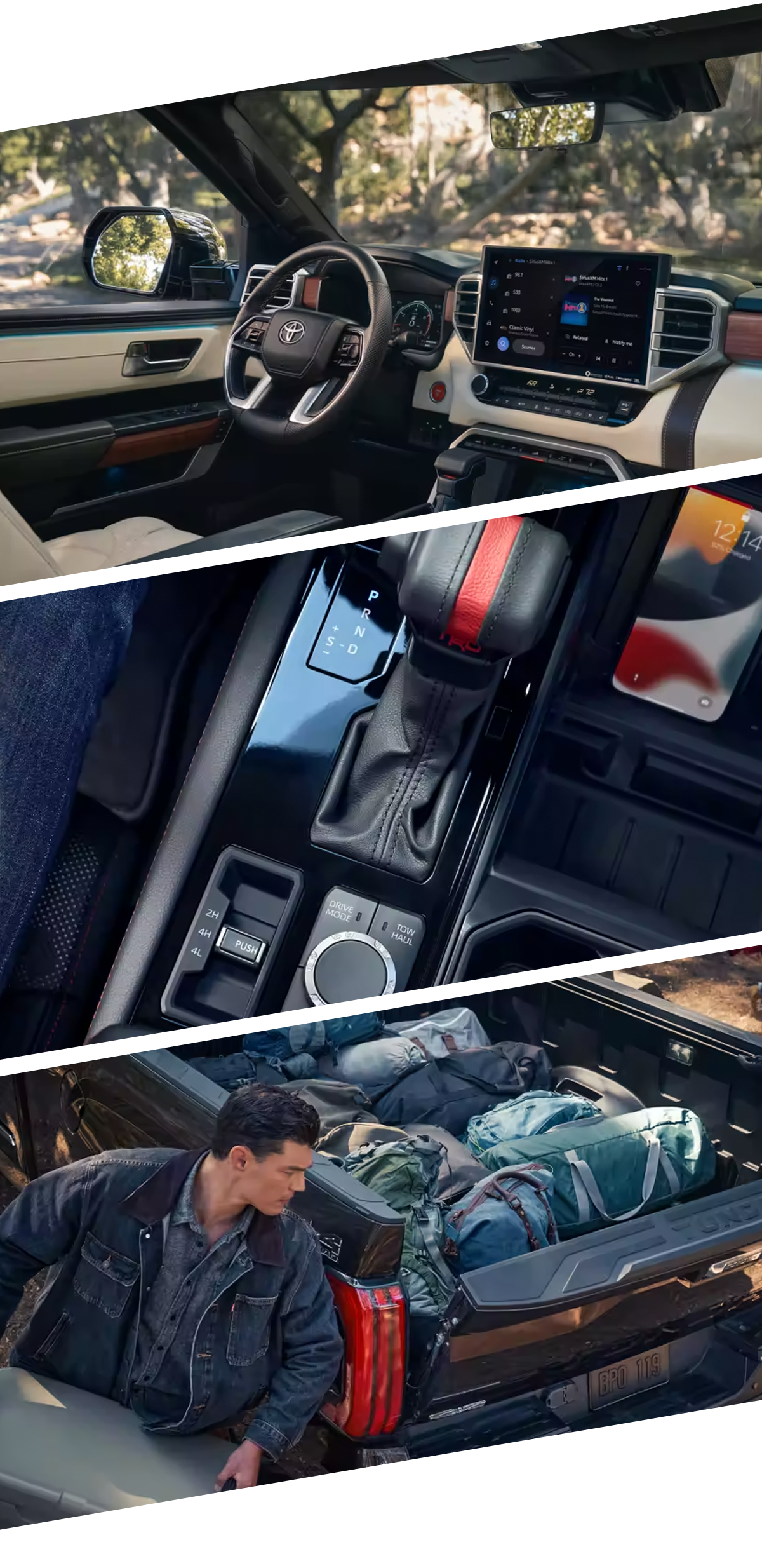 Why You Want the 2023 Tundra for Your Next Adventure
The redesigned 2022 Toyota Tundra arrives with bold exterior styles, including an expressive hexagonal grille and a chiseled and muscular body, contemporary technology, an available hybrid powertrain, two new powertrain options, suspension options with rear coil springs, along with a new interior design, which features more premium materials and amenities.
The Tundra's new interior is centered around either an 8-inch touchscreen or a horizontally oriented 14-inch touchscreen. Additional tech features include navigation, a Wi-Fi hotspot, Apple CarPlay® and Android Auto, towing aids, along with off-road enhancements.
The 2022 Toyota Tundra utilizes a twin-turbocharged V6 engine with a 10-speed automatic transmission. The Tundra can tow up to 12,000 pounds. It also has a max payload capacity of 1,940 pounds.
The Tundra Has Been at the Top for Years
The Tundra has been a timeless classic in the Toyota lineup. Being first introduced in 1964, the Tundra has spent the past sixty years being an example of perfection to all other trucks in the industry. The Tundra started off its run with "The Stout" version of the truck which has been described as a "homely beast" to some that drove it. In 1969, the modern line of the Tundra was born and officially deemed the "Hi-Lux" line of the Tundra. This line has gone through eight different revisions in the time since 1969 with the most recent redesign being in 2005. Some of the major changes have been: increases in efficiency and power, plus the addition of new technology to the vehicle. Through all of these changes and revisions, the Toyota Tundra has become one of the most customizable and powerful trucks on the road today.
Why Choose Mike Shaw Toyota in Corpus Christi,TX?
If it's time to get your next vehicle, then come and take a look at the versatile Tundra at Mike Shaw Toyota. Let us show you our commitment to excellence and how we provide each and every shopper a satisfying Toyota shopping experience. We aim to exceed your expectations every single time you do business with us. Your satisfaction is our number one concern.